2022 Walk for Autism ! June 4th 2022 
Join us on June 4th 2022
            :Where Divine Park  Directions 
            : When June 4th – 9:30 am to 11:30 
            : Sponsorship dead line for t-shirts 05/24/2022
Donations and Sponsorships ! Yes  
Sponsorship Opportunities
Sponsors will be placed on the t-shirts and the web site there will be a E-Thank you blast and letters going out to our population recognizing our Sponsors.
All Sponsors will receive a T- shirt as a Thank you in addition to what is listed below.
Click the words above to be taken to the donation page 
Triathlon – $10,000
Large Placement on the back Shoulder of the T-shirt
A Rich Plaque for display – Signage at Walk & Web Site
Marathon – $ 7,000
Med Placement On T-shirt – A Rich Plaque for display, Signage at Walk and Web site
Mile – $5,000
Med Placement On T-shirt – A Rich Plaque for display – Signage on Websites
Sprinter – $1,000
Placement on T-shirt Plaque for display
Team Walkers raise – $500 plus
Special T-Shirt  
Community Supporters – $100
Name on T-shirt
Options?
Ask if you don't see something that fits your needs above *    
CHANGE OF DATE & Time !!  New Date Nov 20th
THANKSGIVING FEAST !      NOV 20TH 2021!
Dinner and a Craft! 
WHERE: Colts Neck Reformed Church – fellowship hall
When : Volunteers 3:30 PM 
            : Guest 5:00 pm to 6pm ish 
            : Volunteers Clean up and out by 7PM !
See you soon !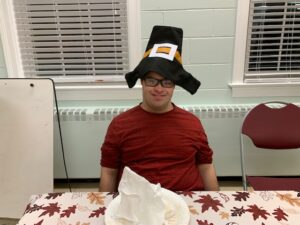 2021 Walk for Autism 
Where Spring lake at lake divine –Directions   look for the tent, this is the starting point 
When 9-11am – main walk will start at 9:15 but you can come up to 11am 
Donations can be made with tax deductible use  GoFund Me or you can drop donation at the walk.
THANK You!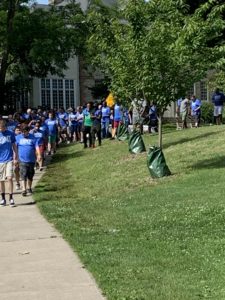 no rain date 
Next Parent Group Meeting ZOOM
Nov Meeting 11/24/2020
Dec Meeting to be anounsed
 10:30 am to 12:00pm  –  Our events are located at 186 Route 537 Colts Neck NJ 07722 – Allstate Building 1st floor
Directions to the Parent Group
OUR Up Coming Events For our Special Folks!
12/05/2020 – Virtual Walk !
12/22/2020 – Christmas Visit from Santa ! Santa coming !