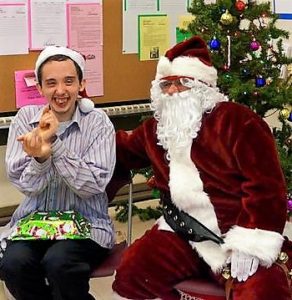 WERE BACK ! after a Covid nightmare SSNY is back and our Walk is on June 4th is the date !
Sponsorship opportunities.
From 200.00 to 10,000! This year were adding scholarships to parent that need assistance ! Also horticulture and job training !
Please give knowing all your money is going to work ! we are 100% volunteer ran no salaries !
Click on the highlighted words to make a donation to us ! Use the links below for our Annual Giving ! 
To make a donation through PayPal.
Proudly support through Razoo.
Supported through GoFundMe.
People often ask us how they can help us if they do not have the time to volunteer but they wish to donate something, what do we need? Donations are always welcomed, we are a tax deductible non-profit. If you would like your donation to go toward a particular project please let us know, if not we will use it as the needs arise.
You may use the links below and above for donations. We also accept checks made out to Someone Special Needs You LLC.
Donations can also be in the form of appreciated assets like stock, Land or property. In the past, we have had people donate cars to us, as well as sponsor a monthly event. (Use the form below if you would like to sponsor an event.)
Civic groups have offered funds from drives that they perform and services to us as well. Call or e-mail us to discuss your ideas! We are a small group and funds are limited so we will gladly accept most donations. Check with your company they may be able to match your donation! Donations helping individuals with Autism and disabilities live a better life.
If you Shop at Amazon Smile and Amazon will make a donation to us.
We are now on Ebay! Donate part or All of a sale and get a tax deductible receipt! Or buy a listing and support a good cause! Check out some of our auction Items!

Our organization earned a Gold Seal of Transparency on Guide Star USA! By adding information about our goals, strategies, capabilities, achievements, and progress indicators, we are highlighting the difference we help to make in the world. Check us out: www.guidestar.org/profile/22-3815697
Donations helping individuals with Autism and disabilities
OUR Christmas / Holiday event !  VIDEO  click the video !Click here to make a donation to usTo make a donation through PayPal.Proudly support through Razoo.Supported through GoFundMe.People often ask us how they can help us if they don't have the time to volunteer but they wish to donate something, what do we need? Donations are always welcomed, we are a tax deductible non-profit. If you would like your donation to go toward a particular project just let us know. If not we will use it as the needs arise.You may use the links below and above for donations and accept checks made out to Someone Special Needs You LLC.Donations can be in the form of appreciated assets like stock, Land or property In the past we have had people donate cars to us, as well as sponsor a monthly event. ( use the form below if you would like to sponsor.Civic groups have offered funds from drives that they perform and services to us as well. Call or e-mail us to discuss your ideas we are a small group and funds are limited so we will gladly accept most donations. Check with your company they may be able to match your donation! Donations helping individuals with Autism and disabilities live a better lifeIf you Shop at Amazon Smile and Amazon will make a donation to us.
We are now on Ebay! Donate part or All of a sale and get a tax deductible receipt! Or buy a listing and support a Good cause! Check out some of our auction Items!
Our organization earned a Gold Seal of Transparency on Guide Star USA! By adding information about our goals, strategies, capabilities, achievements, and progress indicators, we are highlighting the difference we help to make in the world. Check us out: www.guidestar.org/profile/22-3815697